'The stimulus and networking offered by the conference is invaluable. Connecting to big ideas as well as meeting remote sector colleagues keeps the sector effective and energetic,' said one of our delegates in 2016.
And this wouldn't happen without the support of our sponsors!
Queensland Government
The Queensland Government allocates Queensland and Commonwealth funding for legal assistance services delivered by Legal Aid Queensland and community organisations (mostly Community Legal Centres). Community organisations will receive $30.973 million in total over 2014-17 of Queensland funding and $17.314 million in total over 2015-17 of Commonwealth funding to provide free legal assistance services to vulnerable and disadvantaged Queenslanders.
We are pleased to welcome representatives from the Queensland Government Department of Justice and Attorney-General to give a presentation at the Annual Conference titled 'Update of Collaborative Service Planning'.
> Visit the Queensland Government website.
The Services Union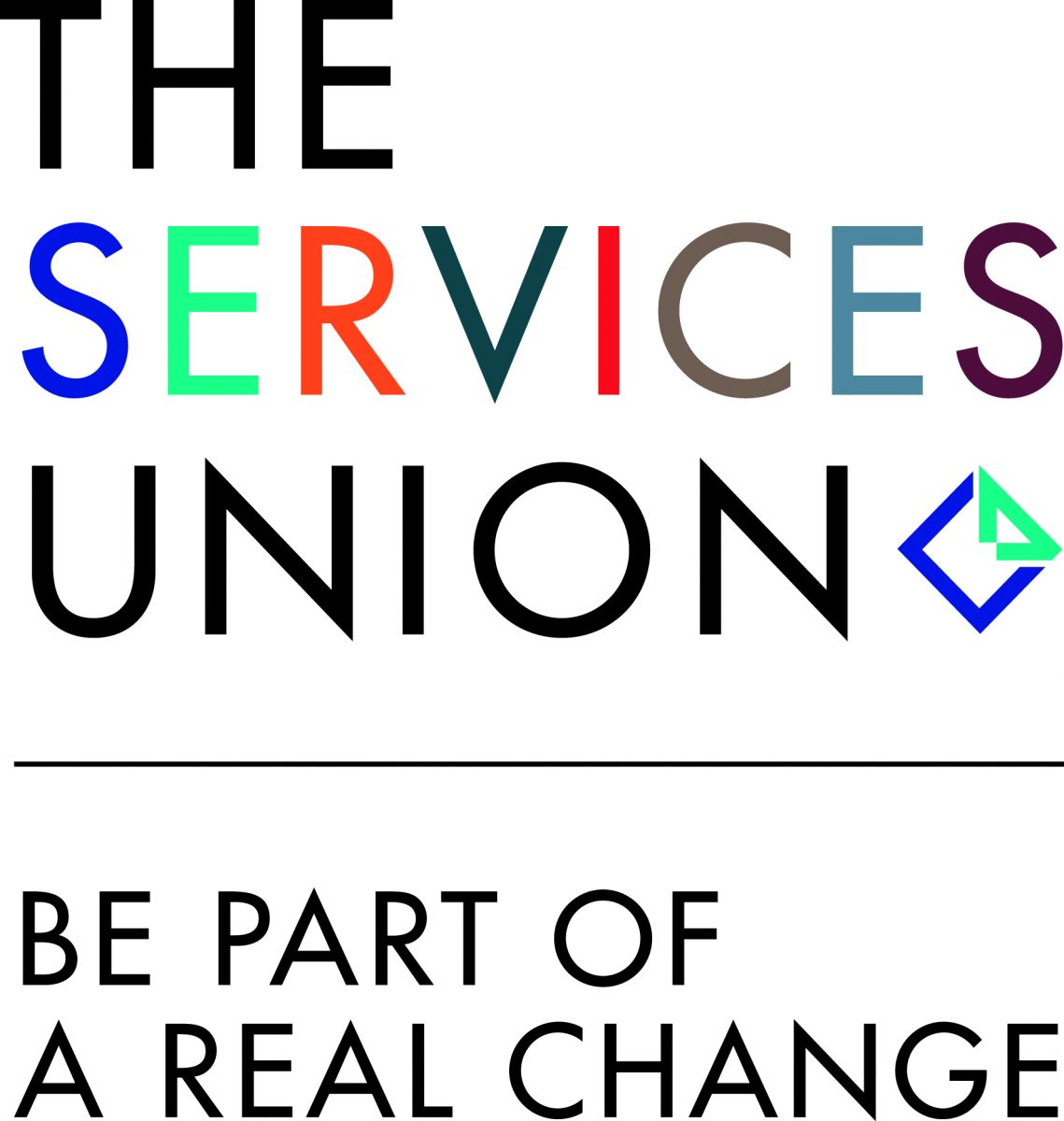 The Services Union continually advocates and campaigns for investment in quality community services.
Currently, The Services Union is campaigning closely with its members working in Community Legal Centres (CLCs) against the Federal Government's recent funding cuts. The Services Union is lobbying politically to highlight the important work that CLCs do in our communities, especially in support of victims and their families suffering from Domestic and Family Violence. The Services Union will continue to lobby for full and fair funding of CLCs.
In late 2016, The Services Union also launched its Portable Long Service Leave Campaign which aims to achieve a legislative framework for portability of entitlements across the Community Sector in Queensland. Achieving this will mean that employees who may move from employer to employer, but stay in the industry will, after seven years, be able to take leave.
Whether it's standing up for a fully funded National Partnership Agreement on Homelessness, working with government and employers to ensure the rights of workers are protected in the transition to National Insurance Disability Scheme (NDIS) or leading the way around Domestic and Family Violence Leave Policy for all workers, you can be sure, The Services Union is a strong united voice in the political arena.
Join us today and Be Part Of A Real Change.
The Office of the Information Commissioner

The Office of the Information Commissioner (OIC) is Queensland's independent statutory body established under the Right to Information Act 2009 (Qld) and the Information Privacy Act 2009 (Qld) to promote access to government-held information, and to protect people's personal information held by the public sector. OIC provides information and assistance to support Queensland public sector agencies to comply with the law, reviews agency decisions regarding access and amendment applications, deals with privacy complaints and makes decisions on whether an agency's privacy obligations can be waived or modified in the public interest.
> Visit The Office of the Information Commissioner
Herbert Smith Freehills

At Herbert Smith Freehills, we believe that everyone should have equal access to justice and opportunity. We are committed to using our expertise, resources and leadership to ensure that equal access to justice and opportunity is a reality through our pro bono and community programs. The four areas of focus for our program are homelessness, reconciliation, disability and health, and building the rule of law. We provide pro bono legal advice to marginalised individuals and not for profit organisations. We provide systemic advocacy, take on clients through legal clinics and send our lawyers on pro bono secondments.
> Visit Herbert Smith Freehills
New Way Lawyers
New Way Lawyers is a law firm with a difference. We are Australia's First Non Profit Law Firm. Our vision is that the practice of law will become more about people and less about profit. As a non profit law firm we are not motivated by profit or financial gain because there are no shareholders or partners and no financial benefit for individuals that serve as directors to the organisation. This means that our fees for services are more affordable because unlike other law firms, the purpose of our fees is simply to cover costs, not to generate profit. Since establishing in 2009, we have grown to a team of nine lawyers and have three offices in the South East Queensland region. We practice exclusively in the emotional areas of family law and estate law.
Visit New Way Lawyers
The Ian Potter Foundation
The Ian Potter Foundation is one of Australia's major philanthropic foundations. The Foundation makes grants nationally to support charitable organisations working to benefit the community across a wide range of sectors including the Arts, environment, science, medical research, education and community wellbeing. The Ian Potter Foundation aims to support and promote a healthy, vibrant and fair community for the benefit of all Australians.
Visit Ian Potter Foundation